Electric Vehicle Development
Rooted in the OEM practices of powertrain development, Ettractive allows our clients to focus on the bigger picture, developing products, vehicle systems, and software to meet the changing needs of modern mobility. Whatever the scope, Ettractive delivers.
Innovate. Create. Repeat.
Autonomous and EV Capabilities
Vehicle Software and Controls
Modern companies must keep up with new technology or get left behind. Ettractive provides end-to-end solutions for the development of control software applications for electrification, ADAS, body, and chassis control units.
Autonomous and EV Capabilities
Concept Design and Prototyping
From concept drawings to designing parts and building vehicle prototypes, Ettractive does it all under one roof. With the help of our experienced team, electrify your vehicle fleets, and create new product lines faster and with less risk.
Autonomous and EV Capabilities
Quality Control and Production
A key differentiator of Ettractive is the ability to tailor the quality control process to the needs of the client, in ways our competitors can't. From OEM-level plant launch to a more gradual batch-built roll-out, Ettractive supplies the knowledge and process limit failures within the project budget. Whether you're the OEM, the Tier 1 supplier, or the startup, Ettractive provides the right support.
Team of OEM Professionals
Whether your project is something new to the world or a retrofit that brings existing technology into the modern age, Ettractive improves the quality and decreases the timing need to meet your expectations. With numerous cross-functional projects to our credit, Ettractive delivers on every single project.
Maybe you need support for classic Design and Release (D&R) tasks like DFMEA, DVP&R, or supporting supplier PPAP activity. Perhaps you're the supplier transitioning their product line and need new software to keep your product relevant in the EV era. It might be that you already have a product or prototype and need to GROW your production while maintaining quality control and increasing your rate. Ettractive is here to support you.
Experienced Staff
With resumes including engineering supervision, program management and design & release roles for domestic and overseas OEMs, our team has the experience to get from the concept sketch to the final assembly. For start-ups, access to this expertise can help make the jump from batch-build to an assembly line in less time.
Concept to Launch
From concepts and prototypes to vehicle plant product launches with full QC documentation and supplier technical support, Ettractive has the capability to meet your project requirements in a timely manner.
Technical Skill
Supporting your programs at an early stage can provide opportunities for reduction of downstream development costs for hardware and software. Our wide-ranging skill set bridges mechanical, electrical and software development, bringing big programs together.
Project Management
With experience working in the product development cycles of numerous OEMs, we use this experience to tailor our projects to fit the unique needs of our customers. Frequent communication and openness are hallmarks of all Ettractive programs.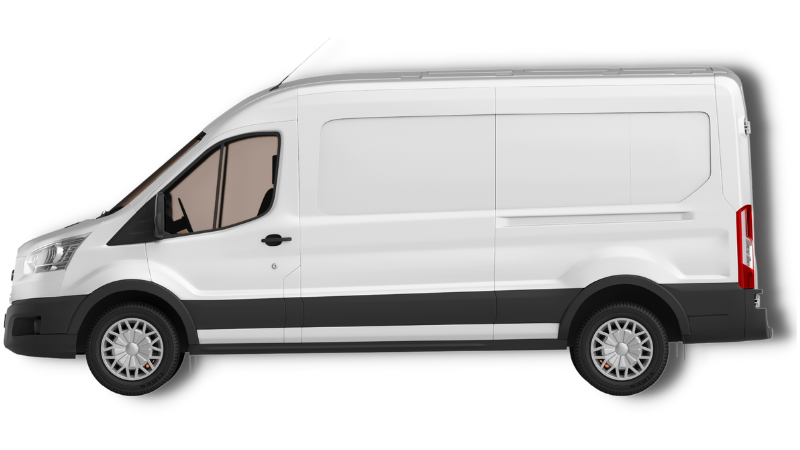 Commercial and Fleet Vehicles
Commercial and fleet vehicles are where Ettractive got started, years before bespoke EVs were mainstream. Amortizing engineering and development amongst even small fleets can provide excellent payback for operators. With high investments in vocational equipment, a bespoke EV solution can be the best way to reduce fuel costs and emissions.
Commercial Powertrain
The duty cycles and performance targets for trucks are very different than passenger cars. Working with Ettractive, our customers get the best value powertrains that actually meet the requirements of the trucking industry
ADAS/AV
Fleet owners know the costs associated with on-road incidents, and the industry is responding by seeking advances in ADAS technology. Ettractive supports ADAS and autonomous development with hardware, controls and integrated development projects.
Chassis
Achieving diesel-equivalent performance in EVs can be aided with modifications to vehicle chassis and body systems. Ettactive works with each customer's feedback to develop the best solution for their application or product.
Durability
Durability is the name of the game in fleet operation and Ettractive recognizes the parts, engineering and processes needed to maintain fleet uptime and minimize diagnostic challenges. Ettractive constructs validation plans around real-world usage, customer data and the budgets of our customers.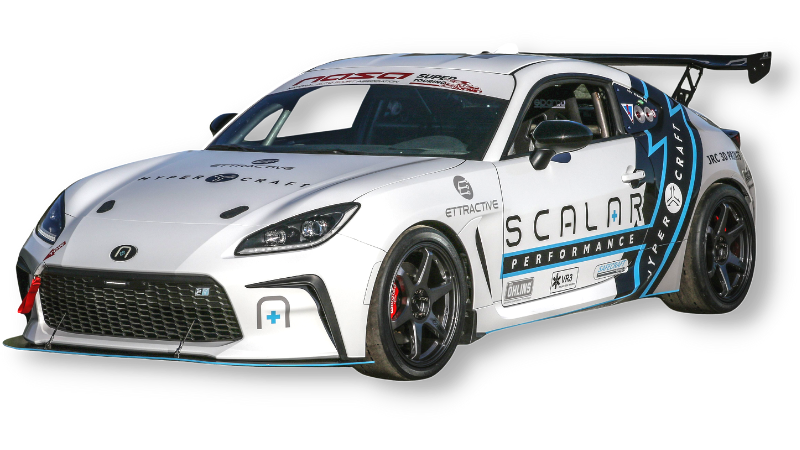 Motorsport Product / Vehicle Development
While commercial electrification offers the biggest opportunity for the reduction of emissions, motorsport electrification is making big strides. While offering excellent wheel-to-wheel racing, electrified motorsport also reduces noise and allows for advanced car control.
Powertrain
Make fewer compromises on the design of your vehicle or product with the support of Ettractive. The best performance comes from a powertrain that fits like an OEM build with the energy storage system (battery).
Battery and Charging
Motorsport offers some unique opportunities and challenges for charging, both the lack of high current AC power and the timing of the event warrant a holistic review of the product offering. Ettractive can support new and bespoke charging and infrastructure solutions for motorsport.
Chassis and Vehicle Dynamics
Motorsport chassis development is an art form. Ettractive approaches every EV design process by giving the chassis the respect it deserves. Ettractive solutions integrate with chassis development or Ettractive will support chassis modifications through re-work, new drawings, simulation, and testing. This attention to chassis & vehicle dynamics separates Ettractive from our competition.
Body
Motorsport body development represents unique opportunities to optimize the performance of a motorsport-focused EV project. Ettractive can support body development or modification from concept to molds, to finished projects.